Trainers
The trainers at Arzt und Sprache are certified teachers for the medical language German for medical professionals, they are in command of the examiner licenses German Medicine B2/C1 and German Care B1/B2 and have been working for many years as language trainers in adult education. Some are in addition even practicing physicians or examified nurses.
They all possess the professional and methodological know-how to impart German to doctors successfully.
Through continuous vocational trainings and an internal teacher training program a consistently high level of teaching is guaranteed.
Get to know some of our lecturers:
Markus Ammon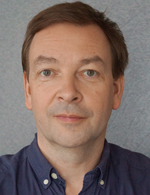 Founder and owner of Arzt und Sprache.
Philologist (German, English and Russian). He has been working as an examined trainer for German as a foreign language for language schools and companies such as the Siemens AG, Bayer AG, and the Charité Berlin since 1996. Seminar host for German Medicine/Care. Curriculum author and lecturer for Medical English in doctors' offices in Berlin and Brandenburg. Online Tutor for telc Medical Coaching and Learnship Networks.

Certification German for Medical Professionals telc Ldt.,
online tutor at the Goethe Institute and examiner licenses for:
German Care B1/B2
German Medicine B2/C1
C1 Hochschule
German General Language C1/C2
Languages: English and Russian
Jana Kirchberger
Co-founder and associate of Arzt und Sprache.
B.A., M.A., language trainer and intercultural coach
Many years of experience in the education sector "German as a foreign language" and "TEFL" in Germany and Japan.
Coaching training and experience as well as examiner licenses at all levels.
Curriculum author and lecturer for Medical English in doctors' offices in Berlin and Brandenburg.
Certifications German for Medical Professionals telc Ldt. and Intercultural coach health care
Languages: English and Japanese
Heike Grosse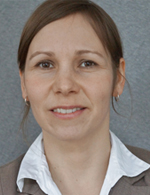 General Practitioner and trainer for German as a foreign language
Medical studies in Germany, England and France
As a licensed physician, many years of experience in hospitals and practice
Since 2008 she has also been working as a German language teacher for foreign doctors
Languages: English, French, Spanish